Posts for tag: thumb sucking
By Fennell Baron & Associates
June 10, 2015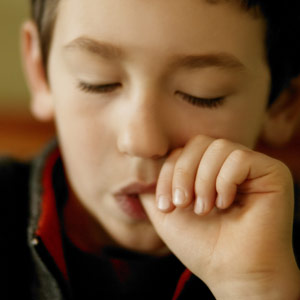 As a parent you're concerned with a number of issues involving your child's health, not the least of which involves their teeth. One of the most common is thumb-sucking.
While later thumb-sucking is a cause for concern, it's quite normal and not viewed as harmful in infant's and very young children. This universal habit is rooted in an infant swallowing pattern: all babies tend to push the tongue forward against the back of the teeth when they swallow, which allows them to form a seal while breast or bottle feeding. Infants and young children take comfort or experience a sense of security from sucking their thumb, which simulates infant feeding.
Soon after their primary teeth begin to erupt, the swallowing pattern changes and they begin to rest the tongue on the roof of the mouth just behind the front teeth when swallowing. For most children thumb sucking begins to fade as their swallowing pattern changes.
Some children, though, continue the habit longer even as their permanent teeth are beginning to come in. As they suck their thumb the tongue constantly rests between the front teeth, which over time may interfere with how they develop. This can cause an "open bite" in which the upper and lower teeth don't meet properly, a problem that usually requires orthodontic treatment to correct it.
For this reason, dentists typically recommend encouraging children to stop thumb-sucking by age 3 (18-24 months to stop using a pacifier). The best approach is positive reinforcement — giving appropriate rewards over time for appropriate behavior: for example, praising them as a "big" boy or girl when they have gone a certain length of time without sucking their thumb or a pacifier. You should also use training or "Sippy" cups to help them transition from a bottle to a regular cup, which will further diminish the infant swallowing pattern and need for thumb-sucking.
Habits like thumb-sucking in young children should be kept in perspective: the habit really isn't a problem unless it goes on too long. Gentle persuasion, along with other techniques we can help you with, is the best way to help your child eventually stop.
If you would like more information on thumb sucking, please contact us or schedule an appointment for a consultation. You can also learn more about this topic by reading the Dear Doctor magazine articles "Thumb Sucking in Children" and "How Thumb Sucking Affects the Bite."
By Fennell Baron & Associates
October 09, 2011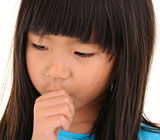 In times of stress, people have many ways to comfort themselves. For adults, it can be habits such as eating, drinking, or smoking. For children, it is often sucking their thumb, fingers, or a pacifier. Babies have been observed in scans to suck on their fingers and thumbs even before they are born. It makes them feel secure.
When is thumb sucking a problem?
Sucking on fingers or thumbs can be a problem when it is done too vigorously and too long. A young child's jaws are soft and can change their shape to make room for the thumb if the child sucks too hard and too often. If thumb, finger or pacifier habits continue too long, the upper front teeth may tip toward the lip or not come into the correct position in the mouth.
How do you know if your child falls into the group that will suffer from the results of too much thumb sucking? It's best to visit our office so we can check on how the child's teeth and jaws are developing.
What can be done about thumb and finger sucking?
Most children naturally stop sucking their thumbs, fingers, or pacifiers between the age of two and four. The pacifier habit is easier to break than the thumb or finger sucking habit, probably because it is always easier to find their fingers or thumbs. It is a good idea to try to transfer your child's habit to a pacifier at an early age. The next steps are to cut down pacifier usage and gradually stop by 18 months.
If your child is still engaging in these habits at age three, we can recommend strategies for cutting back and stopping. Remember that positive reinforcement, in which a child is rewarded for the desired behavior, always works better than punishment for the behavior you don't like.
Also remember that finger and thumb sucking is normal. Help your child to feel safe, secure, and comfortable as the behavior will probably disappear by itself. If you are worried about your child's sucking a pacifier, thumb or fingers, please visit us to put your mind at rest.
Contact us today to schedule an appointment to discuss your questions about children's thumb sucking. For more information, read "Thumb Sucking in Children" in Dear Doctor magazine.
By Fennell Baron & Associates
September 04, 2011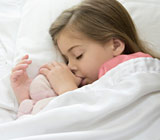 One topic we are often asked about is finger or thumb sucking and/or pacifier use — a challenge that most parents or caregivers will likely face with at least one of their children. The first and perhaps most important thing to remember is that it is totally normal for babies and young children to suck their fingers, thumb or a pacifier. It only becomes a problem when it continues as the child ages or if you unnecessarily make it a problem.
For most children, the sucking instinct starts in the womb before birth. This fact is evident, as many expectant mothers are shown their child sucking fingers or a thumb during a mid or late-term sonogram. Once the child is born, the habit may continue because it provides the child with a sense of security. Other research indicates that some babies start sucking habits as a way to make contact with, test and learn about their new world outside the womb. It is interesting to note that most children typically tend to stop finger or thumb sucking habits on their own and without much intervention between the ages of two and four. However, for others it can continue much longer. And that is the scenario that parents and caregivers need to be aware of so that they can monitor sucking habits.
Children who suck their thumbs or a pacifier after the age of two have a higher risk of developing some long term negative effects from the habit. This includes but is not limited to upper jaw development issues and "buck" teeth (upper front teeth that protrude forward out of a natural position towards the lips). For this reason, some researchers feel that children should cease thumb or finger sucking and/or pacifier use by 18 months of age. However, the Academy of Pediatric Dentistry recommends that parents and caregivers encourage children to cease this habit by age three.
If you feel your child is at risk due to his/her age and habits, please contact us today to schedule an appointment for your child. After a thorough exam, we can work with you to create a strategy for helping your child overcome finger, thumb or pacifier habits. To learn more about this topic, continue reading the Dear Doctor magazine article "Thumb Sucking in Children."